Otokorau Station
Tony Faram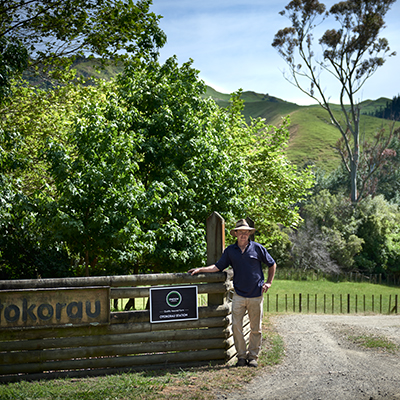 "The focus of farming here is to have our animals solely fed on pasture and give them plenty of space."
Greetings, I'm Tony Faram and with my father Rod, I am pleased to welcome you to Otokorau station. My great-grandfather started farming Otokorau in 1892 and now it's my fathers' and my turn. In the true tradition of family farming we hope one day my son will continue to farm here. We are very proud to have been recently awarded the Ovation Gisborne 'Supplier of the Year' award in 2015.  This award is given in recognition of the combined results of supply commitment and specification. Producing lambs to the right weight and with the right muscle confirmation and even but lean fat cover has always driven our farming practices and all lambs are 100% grass fed and raised without antibiotics, hormones or genetically engineered feed.
Farm Biography
Farmer:
Tony Faram
Property:
Otokorau Station
Location:
-38.440843, 177.592115
View on Google Maps
Farm size:
2,500 Acres or 1,000 Hectares
Description:
Coastal hill country breeding and finishing
History:
 4th generation farmers.