Tawanui Station
Siwan Shaw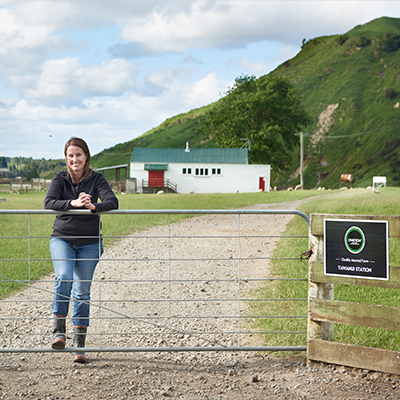 "I love seeing our farms really perform to the best of their ability. Producing the most grass we can as naturally as possible, and seeing good product going out of the gate."
Hi, I'm Siwan Shaw the Business Manager for Atihau-Whanganui Incorporation established in 1970 to manage 101,000 Acres of Historic Maori land.  Our Tawanui block managed by Steve Tapa is one of 8 breeding and finishing properties within the Incorporation.  Covering 5,777 Acres the property enjoys a high annual rainfall providing ideal grass growing conditions and thus obtains a high lambing % from a breeding flock of 10500 sheep. They are all 100% grass fed and raised without antibiotics, hormones or genetically engineered feed.
Farm Biography
Farmer:
Business Manager: Siwan Shaw
Farm Manager: Steve Tapa
Property:
Tawanui – Atihau Inc
Location:
-39.503085, 175.300864
View on Google Maps
Farm size:
5,777 Acres or 2,338 Hectares
Description:
Easy rolling hill country
History:
A Maori Incorporation established in 1970, following an order of the Maori Land Court to take back (resume and manage) 101,000 acres of land vested into the Aotea Maori Land Council by Whanganui Maori in 1903.