Ovation lamb comes from four unique regions of New Zealand. Each area is made up of different soil structures, climate, sunlight and grass types resulting in subtle yet different flavour profiles. Our lamb is produced to suit multiple cuisine options. Whatever way you prepare it, the tenderness and natural 100% grass-fed flavour will be uncompromised.
KING COUNTRY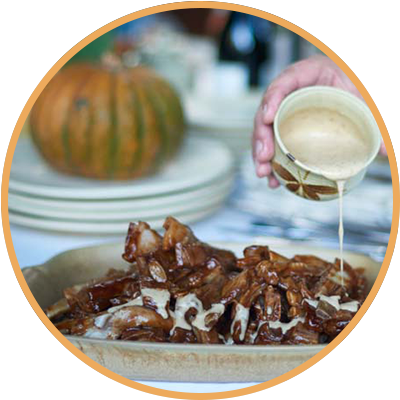 east cape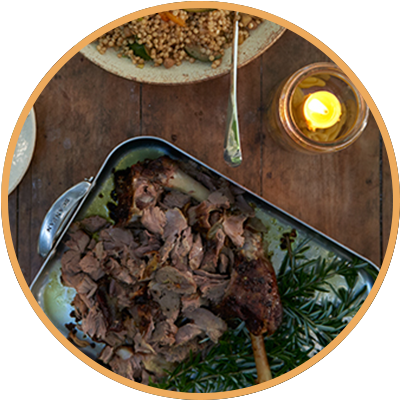 central plains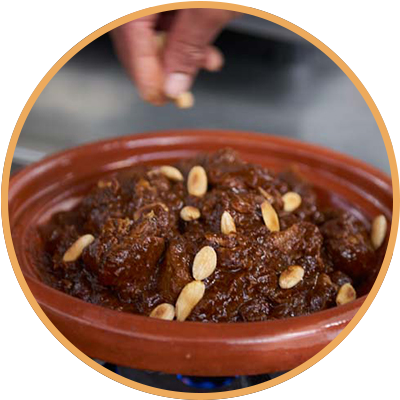 hawke's bay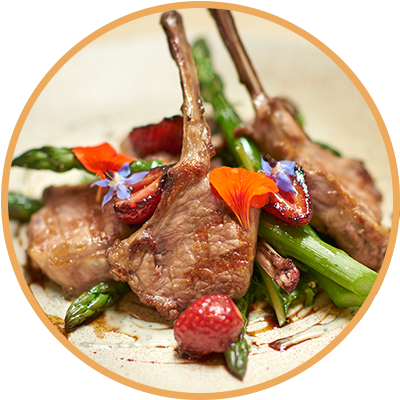 Regional
Flavours
Lamb grazes on volcanic high plains in lush, clean pastures and clear air. This environment along with the cooler climate produces a sweeter, tightly grained textured meat that simply melts in the mouth.
A year-round hot temperate climate brings wonderfully silky, delicately textured lamb with an underlying fragrance of pastoral wild flowers.
Lamb with incredible savoury flavours that reflect the region in every mouthful. It's dark and juicy meat with a taste that lingers.
Hot, dry summers and cool winters result in intensely-flavoured lamb that is succulent, tender and fine grained.
Martin Bosley
With more than 30 years of experience in New Zealand's gastronomic wonderland, chef-restaurateur, columnist, author and pioneer of New Zealand food culture, Martin Bosley has cemented his name among the greats.
Annie Millton
Annie Millton owns Millton Vineyards & Winery in Gisborne with her husband James. She is passionate about her land, for food and for wine. The long lunches Annie hosts in their beautiful vineyards are legendary.
Food Trucks
The food at Wellington's Harbour Side markets is a glorious collection of cuisine, culture and flavour from around the world. It's nourishing, authentic and bursting with taste and character. The dishes from George's Greek Food Truck and Zaaffran – A taste of Morocco Food Truck epitomise this foodie heaven.
James Beck
Highly respected chef, James Beck, spent eight years in Europe before returning to settle in Hawke's Bay, New Zealand. His style blends disciplined, classical technique with an earthy and wholesome sensitivity to produce and seasons.
FOR MORE RECIPE INSPIRATIONS GO TO
COOKING tips
Ovation lamb is extremely versatile. Cooked correctly it's tenderness and delicate flavour provides a unique dining experience.
If possible, remove meat from refrigerator about 30 minutes before cooking.
Each cut of lamb is unique and some require long slow cooking while some require faster times. The meat should be cooked for the correct amount of time, according to the cut.
Searing meat helps to seal in the flavour and the juices whilst cooking. To do this, lightly rub the lamb with oil and season with salt and pepper. Turn in a smoking pan so that each surface of the meat is coloured.
All lamb should be rested underneath foil on a warm plate after cooking to retain the moisture and prevent dryness. The length of time you should rest your lamb depends on the cut, the size of the piece and the cooking time. The more rapidly the lamb has been cooked, the longer you will need to rest it.
For example, a rack of lamb that has cooked at a high temperature for 20 minutes after searing, should rest for 20 minutes.
A leg that has been roasting at a medium temperature for 1 hour 30 minutes would only need to be rested for ½ hour.
A shoulder that is slow cooked at a low temperature for 3 hours would only need 20 minutes of resting.